Invitation | 2023 Long Feng Science Forum, The Chinese University of Hong Kong, Shenzhen
August 17, 2023
Upcoming Events
The Chinese University of Hong Kong, Shenzhen
2023 Long Feng Science Forum
Invitation
The Long Feng Science Forum is a registered brand of The Chinese University of Hong Kong, Shenzhen. The Forum consists of Main Forum, Workshop Series and Seminar Series. The School of Science and Engineering has hosted four main forums in August 2018, August 2021, August 2022 and December 2022, which have attracted a large number of top scientists, outstanding young scholars and industry leaders in various fields and received overwhelming responses.
The "2023 Long Feng Science Forum" will be held online from August 17 to 19, 2023. The forum will invite young talents and rising stars with high potential in various disciplines at home and abroad to share their research results and experiences through academic reports, discuss the hot spots of the disciplines together, and generate diversified viewpoints to collide, as well as to help the introduction and construction of high-level talents in the university.
We are delighted to announce and invite outstanding young academic talents worldwide to apply for the forum, and look forward to your participation!
Application Requirement
01. Have obtained (or will obtain within a year) a Ph.D. degree from a reputable university at home or abroad.
02. Have made significant achievements in the research fields of Materials, Energy, Chemistry, Physics and related interdisciplinary subjects; Partial Differential Equations, Computational Mathematics, Financial Mathematics, Algebra, Geometry, Topology and their related interdisciplinary subjects; Robotics Science, New Energy Science and Engineering, Computer Engineering, Integrated Circuits, Information Engineering, Network Science, Artificial Intelligence, Financial Engineering, etc.
Time & Date
The forum will be conducted via Zoom with the following schedule:
Deadline for online registration: July 14, 2023
Date of notification of invited guests: July 31 to August 4, 2023
Forum dates: August 17 to 19, 2023
Forum Information
There will be three sub-forums, including Physical Sciences, Mathematics, and Electrical and Computer Engineering.
Language: English
Venue: Zoom Meeting
Contact Us: 
E-mail: longfengforum@cuhk.edu.cn
Tel: +86-755-842 73833  
Registration
Please visit https://19158.scimeeting.cn/en/web/index/19158 if you do not have a mobile number starting with the country code of +86. If you do, please scan the QR Code below to register for the forum.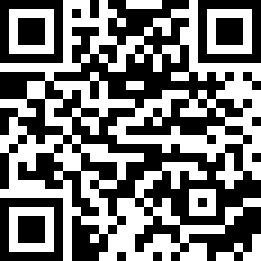 Registration Deadline: July 14, 2023
Successfully registered and invited attendees will receive a registration confirmation (including Zoom Meeting ID and password).
Agenda
01. Opening Ceremony
The opening ceremony of the 2023 Long Feng Science Forum will be live-streamed on August 17, we are delighted to invite you to participate online by scanning the QR code below:
| | |
| --- | --- |
| CUHK-Shenzhen Wechat | CUHK-Shenzhen Bilibili |
02. Sub-forums
The sub-forums will be held online from August 17 to 19, details to be announced later. 
Please look forward to the upcoming introduction of relevant majors and faculty of sub-forums.